SUSHI - すし、寿司, 鮨, 鮓, 寿斗, 寿し, 壽司
I LOVE sushi, well Japanese food in general. My fav is the spicy tuna maki at Hare and tortoise
I always get the prawn and chives gyoza as well, so delicious!
And prawn tempura, some pumpkin croquettes that comes with sweet chilli dip, who knew pumpkin could taste so good??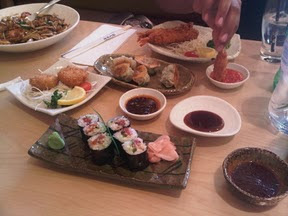 ITSU is also fab, they do takeaway boxes with Maki, sashimi or you can mix and match....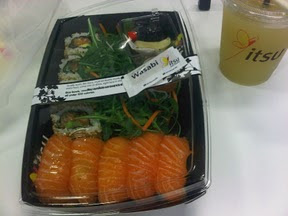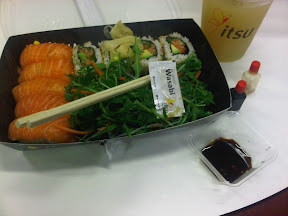 Or you can pick what you want from the conveyer,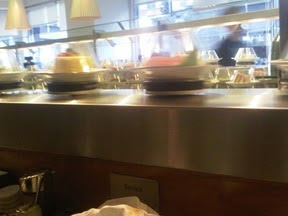 (Itsu in Chelsea)
Fresh delicious sashimi
Yum!
どうぞめしあがれ (douzo meshiagare)
- Posted using BlogPress from my iPad