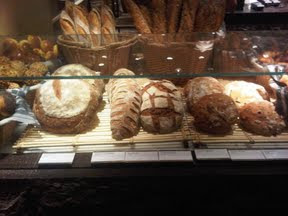 I went to Princi again today, second time this week! Obsession or what?
The place is (almost) always packed! But one thing in particular keeps me going back.............
This little beauty! The 'Cannoncini' (£1.20) it's a delicious sugar coated sweet pastry filled with custard or something that tastes like custard.
I also had a margarita and risotto ball (that's not the name on their menu tho)
The pizza was so good, a bit cold but yummy the risotto ball was quite heavy and filling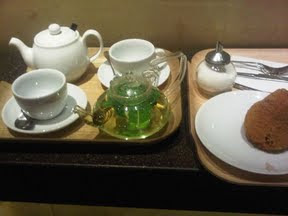 To drink I had mint tea, they have an extensive tea menu
The place is so beautiful, a bit chaotic with the amount of people that are always there (not a bad thing!) fighting for a place to seat or if you are sitting down then fighting the urge to shoo away people standing behind you waiting for you to leave.
The decor's pretty cool!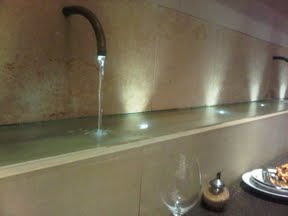 There isn't a queuing system for ordering so if it's really busy, you have to make yourself known.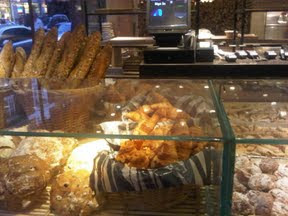 Although it's called Princi - A bakery, you can expect more than just bread
There are so many different types of deserts
Salads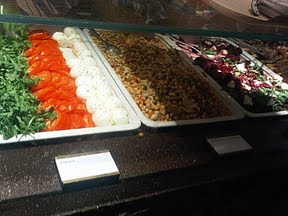 Pizza, of course!
Sandwiches
Another section serving hot food and a small bar where you take your receipt to collect your drinks.....
All in all this is a nice little restaurant filled with the cool Soho crowd, tourists and connoncini addicts like me :)
The traditional oven where they make their famous olive bread
I highly recommend paying a visit!
Bon Appetito
Location:Wardour street, Soho